This is a testimonial from Janice Long: " I have tried a lot of CBD and analgesic topicals and tinctures and find Dovetail Ridge Farm to be highly effective and fast acting.
I have been nursing a back injury over the last few weeks and just this morning I twisted in such a way that caused severe, shooting pain in my lower back.
I applied Dovetail Ridge salve and in 10 minutes was able to continue my day and do my morning workout. My husband suffers from chronic neck pain and the tincture really helps him manage day-to-day.
Thank you for making such wonderful products." Janice https://www.dovetailcbd.com/shop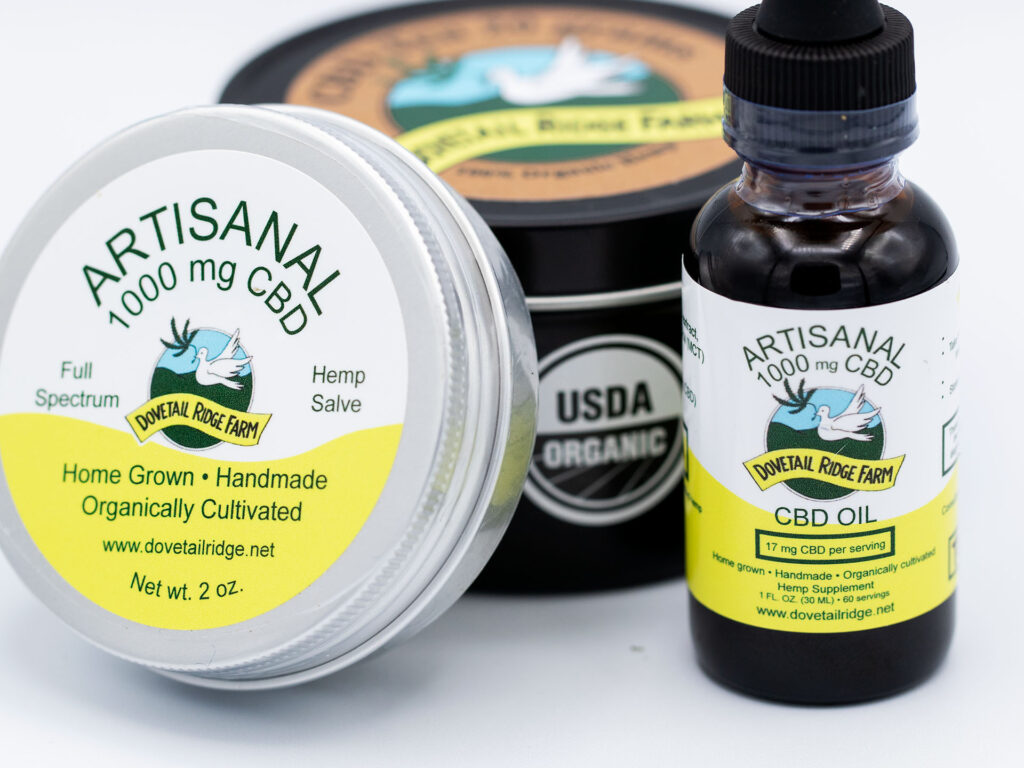 CBD Oil and Topical Salve